64-8211
"Iconic"
The classic shape and style is designed for the distinguished pipe smoker.  The built-in tool locks in a place for use as a tamper and can be removed for use as a pick.  Dependable, sure-fire flint ignition system. A 90° flame and a large fuel capacity equal longer use between refills.
Lighter: Gunmetal plated
Outer shell: Brushed Gunmetal plated w / Engine turned barley
Size: H65 x W30 x D12mm
Weight: 60g
Ignition: Flint
Flame: Soft w/ pipe (Horizontal) angle
Fuel: Butane gas
Gas Capacity: 3.3g
*It comes with a Pipe tamper
Made in Japan
You may also like…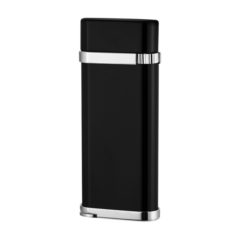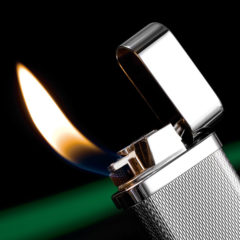 66-9522
Discontinued
"Elegant"
Laurel is the latest one to the family.  It is the younger brother edition of Old Boy.  So sometimes it's affectionately called "New Boy". Same as Old Boy, it comes with the built-in pipe tool, a 90° flame, and a large fuel capacity.  Laurel with a full cap looks much more elegant than his older brother, doesn't it?
Finish: Gloss black painted
Size: H71 x W30 x D12mm
Weight: 85g
Ignition: Flint
Flame: Soft w/ pipe (Horizontal) angle
Fuel: Butane gas
Gas Capacity: 3.3g
*It comes with a Pipe tamper
Made in Japan
Read more